We will mail them out USPS within 2 days.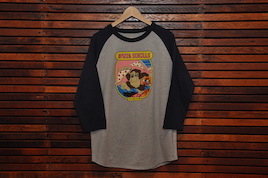 Men's T-Shirts

We will mail them out USPS within 2 days.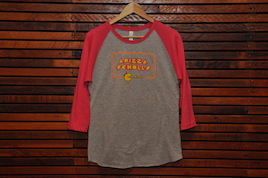 Women's T-Shirts

We will mail them out USPS within 2 days.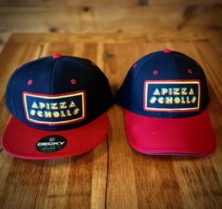 Baseball Hats
Slap Back is the Flat bill - Dad Hat has curved bill (Sold Out)

We will mail them out USPS within 2 days.







Apizza Scholls FAQ 3.23.2020
What's with the name Apizza Scholls? - Brian & Kim started out in Scholls, OR as a wood fired brick oven sourdough bakery, Olive Mountain Baking Co. After a few of years of trial & errors making pizzas for friends & family on our day off from making breads, we opened our pizzeria 'Scholls Public House' in January of 2004. We were often compared to the Pizzerias in New Haven, CT by many of our regulars. Many of those pizzerias have Apizza in their name. 10 months of legal battles with the county later, we were officially kicked out of our original location in Scholls by Washington County. We were in a rural commercial zone & our success wasn't tolerated. We knew we had to have the name Scholls in our new location & in our head Apizza Scholls fit.
'A piece of Scholls' is how it sounds to us, if said really fast.

What's with the 2 different sides of the restaurant & why don't they connect? - We started out on one side in 05', & took over the new side in 07' so guests waiting could be out of the rain & cold. There are apartments above which have an entry stairwell that encompasses half of the restaurant. The other half has a thruway for staff only (OLCC regulates that) & a long wall of Building mechanicals. It's not our building, it's our landlords. We don't have, nor see any reason to spend $150,000.00+ remodeling his building. Sure walking outside & back into the original side is a pain but…..it is what it is.

Do we have gluten free dough? - No, we do not offer gluten free dough nor do we plan to. Our ovens are too hot & there is no way to control a flour ridden environment without a dedicated 'No Flour' kitchen.


**Covid-19 update** - We do not plan to go to online sales, nor pre-ordering days advance. We have systems in place for the safety of our staff & guests. The 2 sides of our shop allows it to work.
MAINLY, we like keeping our servers employed & insured, therefor a new model was created overnight….Plus we love hearing your voices over the phone & seeing your eyes at time of pick up!

Updated November 20' with Caviar/DoorDash Delivery Monday-Thursday only

We know it's a pain in the *** to redial, sometimes 100+ times. The pandemic times are a big PITA …….

It's just pizza - this has been our, in house motto, for many years. We know pizza is important to many people, including us, otherwise we wouldn't be working this hard to try to make the best pizza we can. We know we will never be able to meet some peoples expectations when they walk thru our doors but we do try. We have our off nights too, when the dough just isn't reacting the way we expect, due to more factors than you know. The cheese is saltier, not as salty, drier, or wetter than it's supposed to be. We woke up on the wrong side of the bed, or a guest just treated us like dirt & we can't shake it off… But in the end… It's just pizza!